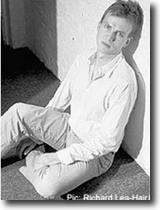 (Immagine per gentile concessione di
www.thisislondon.co.uk)
Libri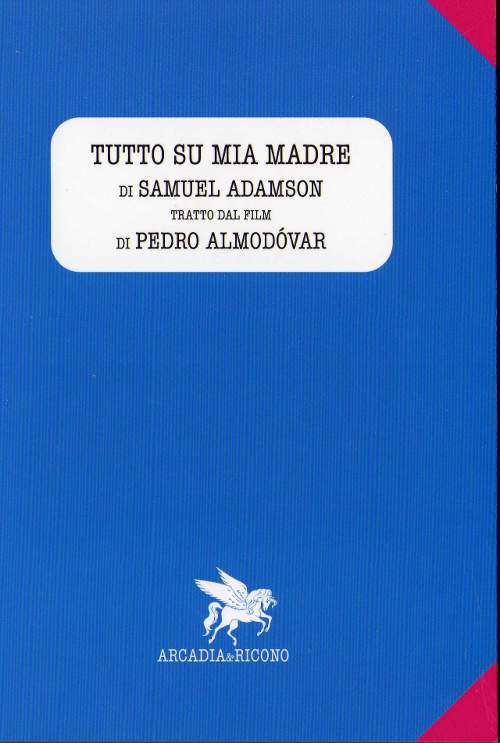 Tutto su mia madre
Trad: Giovanni Lombardo Radice
ISBN: 9788890377938
Prezzo: €9,00
View Details »
Samuel Adamson
Samuel Adamson è un drammaturgo anglo-australiano. Nella sua vasta produzione si annoverano: SOUTHWARK FAIR (National Theatre, Cottesloe), FISH AND COMPANY (National Youth Theatre, Soho Theatre), CLOCKS AND WHISTLES (Bush Theatre, London/Origin Theatre Company, New York), GRACE NOTE (Peter Hall Company, Old Vic Theatre), DRINK, DANCE, LAUGH AND LIE (Bush/Channel 4), TOMORROW WEEK (Catherine Bailey Ltd/BBC Radio 3), THE PLAYHOUSEKEEPERS (Private Drama) e SOME KIND OF BLISS (National Theatre Platform)
Nel 2005 ha partecipato alla manifestazione 24 HOUR PLAYS all'Old Vic Theatre. Nel 2007 Adamson ha portato in scena A CHAIN PLAY all'Almeida Theatre.
Inoltre ha adattato per il teatro: PILLARS OF THE COMMUNITY (National Theatre, Lyttelton) e A DOLL'S HOUSE (Southwark Playhouse Tenth Anniversary Production); THREE SISTERS di Checov (Oxford Stage Company, Whitehall Theatre) e THE CHERRY ORCHARD (Oxford Stage Company, Riverside Studios); VIENNA DREAMING di Bernhard Studlar (National Theatre Studio) e PROFESSOR BERNHARDI di Schnitzler (Dumbfounded Theatre, Arcola Theatre; anche per la radio di BBC 3).
Tra le sceneggiature ricordiamo RUNNING FOR RIVER (Directional Studios/Krug).
Inoltre, ha adattato per il teatro il film di Pedro Almodovar TUTTO SU MIA MADRE, adattamento che ha debuttato con grande successo nel 2007 all'Old Vic di Londra.
Nel 2009 ha adattato la novella di Truman Capote Breakfast at Tiffany's, andato in scena a Londra al Theatre Royal Haymarket con Anna Friel e diretto da Sean Mathias.
Il suo Frank and Ferdinand, ispirato al Pifferaio Magico, ha debuttato al National Theatre Connections Festival 2011 ed è stato messo in scena da numerose compagnie amatoriali in tutta la Gran Bretagna.