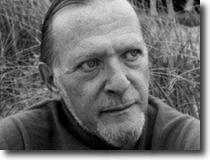 (Immagine per gentile concessione di
www.museum.tv)
Reginald Rose
Reginald Rose nasce a Manhattan il 10 dicembre 1920 dove muore il 19 aprile 2002. Sceneggiatore americano e un autore televisivo, raggiunse la celebrità già con i suoi primi lavori.
Rose frequenta la Townsend Harris High School e per un breve periodo studia presso il City College – ormai parte integrante della Città Universitaria di New York – prima di arruolarsi nell'Esercito americano (1942-1946), dove raggiunge il grado di tenente.
Vende la sua prima sceneggiatura Bus To Nowhere, nel 1950 al programma della CBS "Studio One", per il quale sei anni dopo scriverà Twelve Angry Men, che rappresenta sicuramente il suo capolavoro. La storia ambientata interamente in una stanza narra di una giuria che deve deliberare il destino di un uomo accusato di omicidio. Rose trova ispirazione per questa storia dalla sua esperienza come giurato. La sceneggiatura nata inizialmente per la televisione gli varrà nel 1958 il Laurel Award for TC Writing Achievement, dopo aver l'Emmy del 1955 come Migliore sceneggiatura. Successivamente, grazie alla trasposizione cinematografica, interpretata da Henry Fonda, otterrà due nomination agli Academy Awards come Miglior Film e Migliore sceneggiatura. L'opera aveva già ottenuto l'anno precedente un importante riconoscimento dall'Edgar Allan Poe Awards che lo aveva premiato come Miglior Film.
Rose scrive per tutti e tre i maggiori canali televisivi per il trentennio che va dal 1950 al 1980.
Nella sua vasta produzione televisiva ricordiamo Sunday Showcase: The Sacco-Vanzetti Story: Part 1 che gli varrà una nuova nomination agli Emmy nel 1961 come autore emergente, ma solo grazie alla serie tv The Defenders (un dramma ambientato in una sala d'udienza) vincerà due Emmy come Migliore sceneggiatura per due anni di seguito. Seguirà nel 1968 una nuova nomination per l'episodio "Dear Friends" per la CBS Playhouse.
La sceneggiatura di Escape from Sobibor del 1987 rievoca i precedenti successi e gli vale non solo la nomination agli Emmy, ma soprattutto la vittoria come Migliore sceneggiatura del Writers Guild of America (WGA) grazie all'omonimo lungometraggio.
Intanto, la sceneggiatura del film Somebody killed her husband gli aveva fruttato nel 1979 una nuova nomination agli Edgar Allan Poe Awards.
Da ricordare infine il Paddy Chayefsky Laurel Award alla carriera.
Collabora inoltre alla stesura di altre sceneggiature con il produttore inglese Euan Lloyd (The Wild Geese, The Sea Wolves, Who Dares Wins e Wild Geese II).
Delle sue opere teatrali, ricordiamo:
– Black Monday (1962)
– Twelve Angry Men (1964)
– The Porcelain Year (1965)
– Dear Friends (1968)
– This Agony, This Triumph (1972)
Rose si sposa due volte, con Barbara Langbart nel 1943 dalla quale ebbe quattro figli, e poi con Ellen McLaughlin nel 1963 dalla quale ne ebbe altri due.
Muore nel 2002 per complicazioni cardiache.
Il lavoro di Rose è segnato da tematiche costanti quali la controversa sociale e i problemi politici. Il suo approcio realista fu influenzato inevitabilmente da quel filone denominato "television drama" che fu una parte sostaziale della televisione americana degli anni cinquanta.