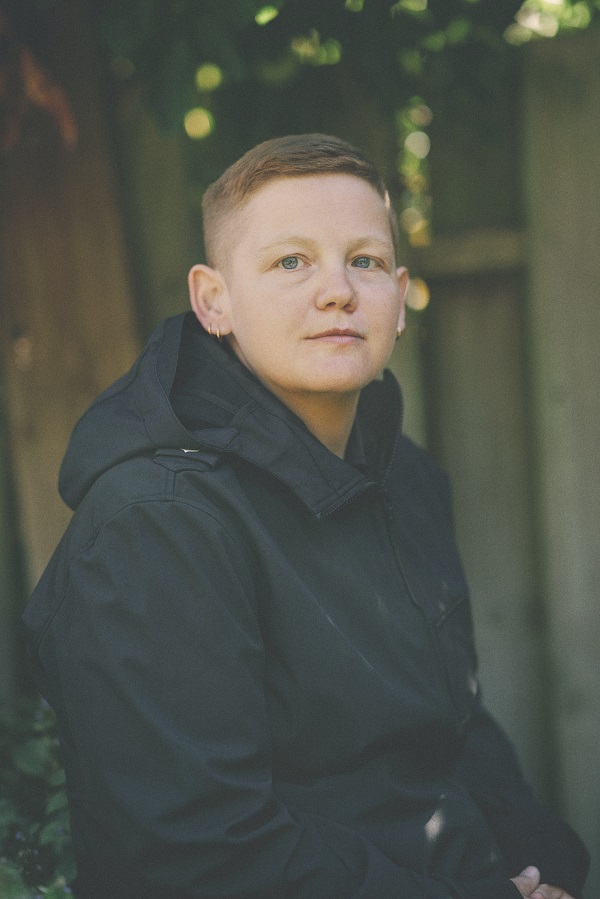 (Immagine per gentile concessione di
Press Shot @Julian Broad)
Kae Tempest
Kae Tempest è performer, rapper, scrive poesie, libri e opere per il teatro.
Nel campo della drammaturgia, Kae Tempest ha scritto Wasted (2012), GlassHouse (2013) e Hopelessly Devoted (2014). Il progetto scenico Brand New Ancients, rappresentato negli Stati Uniti e nel Regno Unito ha ottenuto – tra altri riconoscimenti – il Premio Herald Angel nel Fringe Festival di Edimburgo.
In Italia, nel 2017 le Edizioni E/O hanno pubblicato Let Them Eat Chaos/Che mangino caos e nel 2018 Hold Your Own/Resta te stessa. A teatro sono andati in scena due suoi testi con Giorgina Pi, Wasted e Tiresias.
Al festival di Teatro della Biennale di Venezia, Kae riceverà il 9 luglio il Leone d'Argento e il 10 sarà in scena con The Book Of Traps and Lessons: disco che Kae presenterà nella forma di spoken word, "senza musica, come restituzione orale dell'opera."
Il suo prossimo lavoro teatrale che debutterà in estate al National Theatre, Paradise, è  una rilettura del Filottete di Sofocle e ha come protagoniste nove donne.
Il suo sito internet ufficiale è: www.kaetempest.co.uk