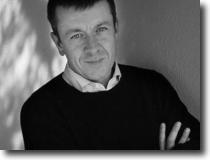 Peter Morgan
Peter Morgan (Londra, 10 aprile 1963) è uno sceneggiatore e drammaturgo britannico.
Nato a Londra, figlio di rifugiati, il padre Arthur Morgenthau era un ebreo tedesco sfuggito ai nazisti, mentre la madre Inga, era una cattolica polacca sfuggita ai sovietici.
Per gran parte degli anni novanta, Morgan scrive sceneggiature per la televisione e ha i primi approci con il cinema scrivendo la sceneggiatura della commedia Martha da legare. Conosce il successo con il film televisivo The Deal, diretto da Stephen Frears e incentrato sul rapporto tra Tony Blair e Gordon Brown.
Nel 2006, basandosi sul romanzo di Giles Foden, collabora con Jeremy Brock alla sceneggiatura de L'ultimo re di Scozia, aggiudicandosi un BAFTA al miglior adattamento. Sempre nel 2006 collabora nuovamente con Stephen Frears e scrive la sceneggiatura di The Queen – La regina*, raccontando l'impatto che ebbe la morte di Lady Diana sulla famiglia reale britannica. Morgan è stato candidato all'Oscar per la migliore sceneggiatura originale.
Il suo primo dramma teatrale, Frost/Nixon, è stato rappresentato al Donmar Warehouse Theatre nel 2006, racconta la serie di interviste televisive, rilasciate nel 1977, tra l'ex Presidente degli Stati Uniti Richard Nixon e il giornalista David Frost, che si conclusero con una tacita ammissione di colpa per quanto riguarda il coinvolgimento di Nixon nello scandalo Watergate.
Nel 2008 Ron Howard adatta per il grande schermo il suo dramma teatrale, curando personalmente la sceneggiatura di Frost/Nixon – Il duello. Nixon viene interpretato da Frank Langella mentre Frost è interpretato da Michael Sheen.