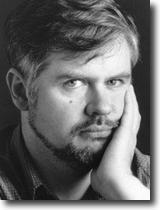 (Immagine per gentile concessione di
Christopher Durang Official Webite)
Libri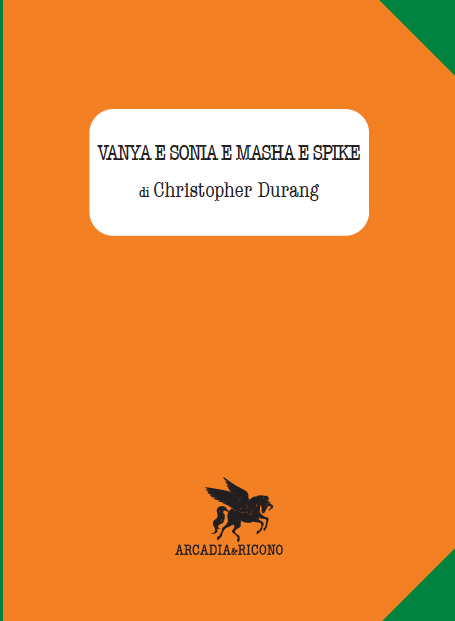 Vanya e Sonia e Masha e Spike
Trad: Giovanni Lombardo Radice
ISBN: 9788898745050
Prezzo: €9,00
View Details »
Christopher Durang
Christopher Durang, drammaturgo americano (nato il 2 gennaio 1949), è noto per le sue commedie oltraggiose e spesso assurde.
Nato a Montclair nel New Jersey, è figlio di una segretaria, Patricia Elizabeth, e di un architetto Francis Ferdinand Durang. Passa l'adolescenza a Berkeley Heights. Frequenta scuole cattoliche e si laurea in Letteratura inglese a Harvard e poi in sceneggiatura presso la Yale School of Drama.
I suoi lavori spesso trattano criticamente temi come l'abuso su minori, i dogmi e la cultura della Chiesa Cattolica e l'omosessualità.
Le sue commedie sono state rappresentate ripetutamente negli Stati Uniti, dove spiccano produzioni importanti a Broadway e Off-Broadway.
Tra i suoi lavori ricordiamo A History of the American Film (premiato con il Tony nomination e Best Book of a Musical nel 1978), The Actor's Nightmare, Sister Mary Ignatius Explains It All For You premiato con l'Obie award e l'off-Bway run tra il 1981-83, Beyond Therapy (che debuttò a Broadway nel 1982, con Dianne Wiest e John Lithgow), Baby with the Bathwater, The Marriage of Bette and Boo (Obie award e Dramatists Guild Hull Warriner Award), Laughing Wild. Ricordiamo lo spettacolo Durang/Durang (una maratona di sei commedie presso il Manhattan Theatre Club nel 1994, che include la parodia di For Whom the Southern Belle Tolls di Tennessee Williams), Sex and Longing (nella produzione del Lincoln Center Theatre presso il Cort Theatre del 1996, che vide per protagonista Sigourney Weaver), e Betty's Summer Vacation (Obie award).
Durang ha recitato sia in teatro che al cinema. Si fa notare nella sua rivisitazione satirica, all'Off-Broadway, Das Lusitania Songspiel, insieme alla sua amica Sigourney Weaver. I due reciteranno insieme anche in The Marriage of Bette and Boo.
Durang ha inoltre lavorato con E. Katherine Kerr alla prima newyorkese di Laughing Wild e con Jean Smart nella produzione di Los Angeles.
Nel 1993 ha cantato nella produzione off-Broadway di Putting It Together con Julie Andrews al Manhattan Theatre Club. Ha inoltre interpretato il ruolo di uomo del congresso nel musical Call Me Madam con Tyne Daly al City Center.
Al cinema ha recitato in Il segreto del mio sucesso, Mr. North, The Butcher's Wife, Housesitter e The Cowboy Way tra gli altri.
Nel 1995 ha vinto il prestigioso premio triennale Lila Wallace Readers Digest Writers Award; a seguito del quale (come parte integrante della ricompensa ottenuta) Durang si è prestato a dirigere un seminario di scrittura per bambini figli di alcolizzati. Nel 2000 ha vinto il Sidney Kingsley Playwriting Award.
Grove Press pubblica molte delle sue commedie. Smith and Kraus ultimamente ha pubblicato due sue raccolte. La Grove Ltd ha recentemente edito Betty's Summer Vacation.
Dal 1994 Durang insieme a Marsha Norman sono docenti del Corso di Scrittura Drammaturgia presso la presigiosa Juilliard School a Manhattan.
E' arrivato finalista per il premio Pulitzer in Drama nel 2006 con Miss Witherspoon e ha vinto il premio PEN/Laura Pels International Foundation for Theater nel 2012.
Opere recenti:
– Why Torture is Wrong, and the People Who Love Them
– Vanya and Sonia and Masha and Spike
– Durang/Durang, raccolta di parodie in un atto unico, come "Mrs. Sorken", "For Whom The Southern Belle Tolls" (parodia di zoo di vetro di Tennessee Williams), "A Stye Of the Eye", "Nina in the Morning", "Wanda's Visit",e "Business Lunch at the Russian Tea Room".
Ricordiamo infine che Durang è membro della Dramatists Guild Council.
Per la biografia e ulteriori informazioni su Christopher Durang si rimanda al sito ufficiale www.christopherdurang.com