See Primark and Die!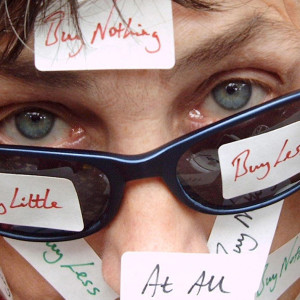 "Immagina di svegliarti un giorno, scoprendo che non puoi più comprare. Ti trovi aggrappato all'àncora della super offerta svendita e… non sei da solo…"
Un cambiamento sta spazzando il paese come una malattia: involontario, incontrollabile…
Al Teatro della Limonaia di Sesto Fiorentino i prossimi 20 e 21 ottobre sarà possibile vedere la grandissima Claire Dowie nel suo See Primark and Die!
Lo spettacolo viene presentato in prima nazionale nell'ambito dell'annuale Intercity Festival.

In un negozio – all'improvviso e senza segnali di allarme – una giovane donna che mastica una gomma, canticchia e chiacchiera con i suoi compagni, impallidisce, smette di masticare, smette di canticchiare, smette di chiacchierare, guarda il top frou-frou che stava pensando di acquistare, lo guarda cupa… poi lo rimette a posto, rimette tutte le cose che stava raccogliendo per provarsele. I suoi amici la guardano preoccupati. La giovane donna sembra sinceramente confusa e neanche un po' spaventata: "Ho un sacco di top! Non ho bisogno di top! Ho dei top che non ho mai indossato!"
Una mamma tormentata – con due piccoli ribelli e un neonato – distrattamente raccoglie le merci da un carrello troppo pieno, leggendo le etichette come chi sta meditando l'acquisto, e poi rimette tutto sugli scaffali.
All'Inland Revenue, un lavoratore – normale, in giacca e cravatta, di mezza età, mite –  guarda il suo schermo del computer per un po' prima di decidere di premere cancella. Diventa ripetitivo, ossessivo… pagine e pagine… senza pensare e indifferente a ciò che viene cancellato.
Un uomo, sulla strada per il lavoro, siede nella sua auto fissando i semafori che cambiano, inconsapevole dei colpi di clacson e della fila che bestemmia la sua rabbia dietro di lui.
Il testo di Claire Dowie esamina la nostra ossessione per il "comprare o non comprare" in un mondo comico e Kafkiano che è allo stesso tempo familiare e inaspettato. (teatrodellalimonaia.it)

SEE PRIMARK AND DIE!
di e con Claire Dowie – progetto e regia Colin Watkeys
(spettacolo in lingua originale con sottotitoli)